Blessed are those persecuted for holiness
Dec 30, 2022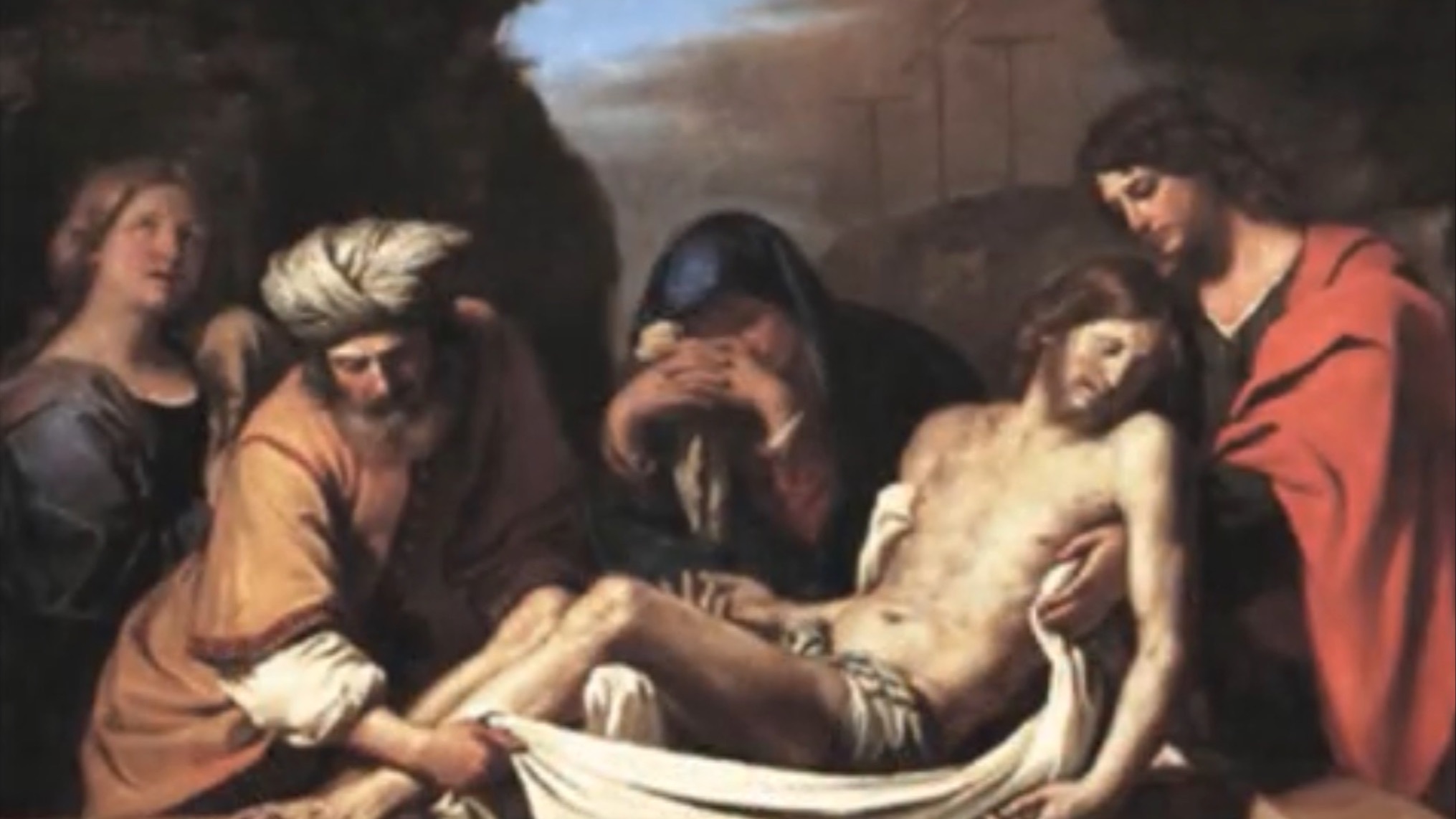 "Blessed are those persecuted for holiness, for theirs in the kingdom of heaven."
Once Jesus was dead, who was the first person to receive the shame and derision that the chief priests had reserved for her Son? Jesus was no longer the target of their jealousy and derision. They might have even pretended to pity Mary as she followed behind him on the Road to Calvary, but now that he was gone, Mary would be the primary recipient of their wrath.
Beginning with the burial of Jesus, Mary was probably the first Christian who was persecuted.
When Simon the Cyrene was forced to carry the cross of Christ, surely he hesitated for fear of being "lumped in" with a condemned man (Matthew 27:32). Joseph of Arimethea feared the reaction of the Jews, and Nicodemus only came to Jesus at night, in order to avoid being seen with him (John 19:38-39).
And while these last two feared nothing in helping to bury Jesus— neither did Mary. Mary didn't fear being accused of looking like or sounding like Jesus. But in his denial of Jesus, we see that Peter did (Matthew 26:69-73).
Mary would have died with Jesus. She never walked away when others claimed his teachings were hard to accept (John 6:66). Mary didn't care that Jesus ate with sinners and tax collectors (Matthew 9:10-11). She didn't flee to safety when the soldiers came for him like they did for the disciples (Mark 14:51-52).
Mary was willing to endure persecution for the sake of holiness. In little ways, we can make ourselves vulnerable to ridicule: we can pray before meals in public, we can wear ashes on our foreheads in Lent, we can follow the teachings of the Church when it's inconvenient.
If we're not able to endure these little things, how will we have courage when we have to challenge the status quo that denies Christ? How can we have strength to live our convictions even in the face of team members or management who want us to look the other way when corners are cut?
Mary is the Queen of Martyrs because of what she endured while standing at the foot of the cross, yes, but she is also the Queen of Martyrs for enduring the persecution that the early Christians faced as they were beaten, stoned, and crucified.
Mary is a great role model and inspiration for us- for the day we will have to face persecution for being followers of Christ.
Mary, give us strength by your example, that we may be strong when we face persecution, so that we may receive the blessing of this Beatitude:
"Blessed are those persecuted for holiness, for theirs in the kingdom of heaven."
---
If you are reading this, then you want to grow closer to Jesus through Mary. My goal is to provide you and others with resources that help you experience the promises of the Seven Sorrows. Others have experienced these blessings. If you have not made a resolution to pray this Devotion every day, I urge you to make a commitment today!
Reflections on the Seven Sorrows
Sign-up to receive reflections on the Seven Sorrows of Mary and stay connected with upcoming events!
We hate SPAM. We will never sell your information, for any reason.